HOME
>> About Gyomu Super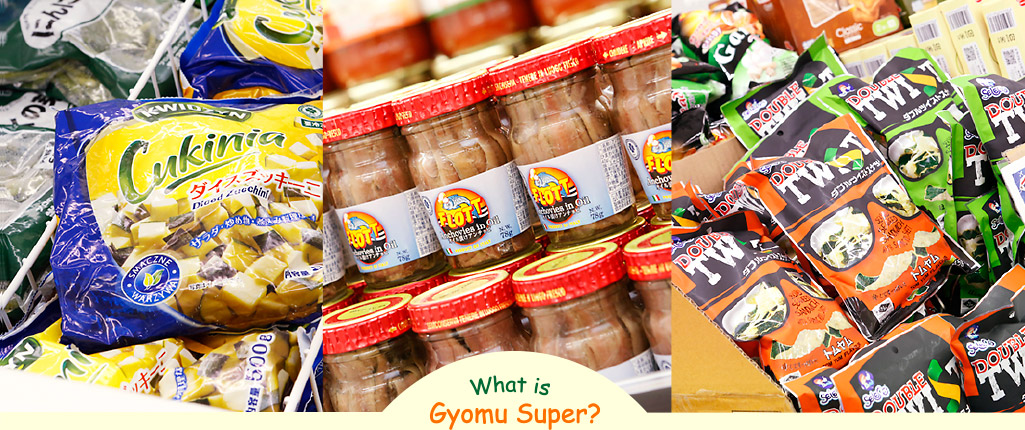 Have you ever been to Gyomu Super?
"Gyomu" in Japanese means "wholesale for professionals", and "Super" means "supermarket".
Gyomu Super stores, although targeting food service professionals, are very happy to welcome any general customers to come in!
Under the "Integrated production and distribution operations" developed by the Kobe Bussan Group, we offer a wide range of food products that are exclusively available at Gyomu Super stores.
Taking the full advantage that we operate over 800 stores nationwide, we import a large number of products all at once. This enables us to offer best prices for "authentic" food products imported from around the world!

Our focus is very much on Every Day Low Prices, which is why we do not offer a different special discount for each day of the week and why we do not run heavy sales promotions.
Based on this strategy, we offer our customers the very best prices all year round!

Since we are a food business, we strive to produce food products of the highest quality possible, and are firmly committed to offering "professional-quality products at affordable prices" and "the highest food safety".