HOME
>>
Striving for Safety & Reliability
Since we are a food business, we strive for producing
food products of the highest quality possible, and are firmly committed to offering
"professional-quality products at affordable prices" and "the highest food safety".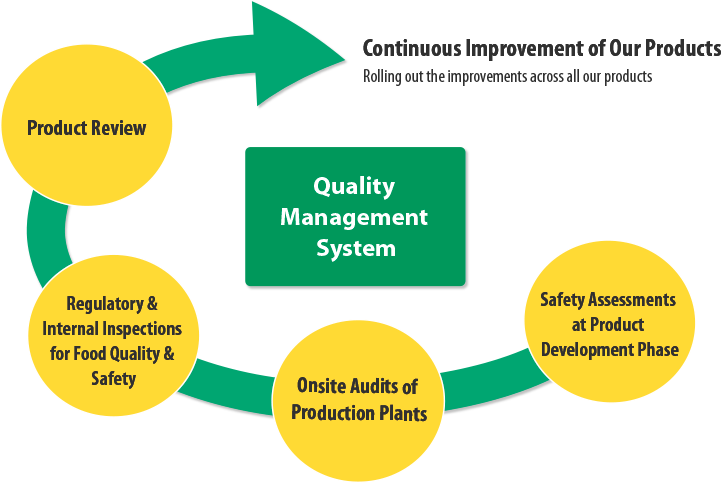 Quality Management System for Gyomu Super Stores
At Gyomu Super stores, we operate under a comprehensive quality management system,
which consists of four major stages: Safety Assessments at Product Development Phase,
Onsite Audits of Production Plants, Regulatory and Internal Inspections for Food Quality and Safety, and Product Reviews.
Only the products that meet all safety and quality requirements are released into the market for distribution.
Four Rigorous Approaches on Our Quality Management System
Kobe Bussan Group Quality Policy