Regulatory and Internal Inspections for Food Quality & Safety
We maintain excellence in food quality and safety
through rigorous testings by our expert team.
Ensuring food safety through inspections supervised by regulatory agencies
Food products that have come into Japan from overseas are subject to strict monitoring inspections supervised by regulatory agencies such as the Ministry of Health, Labour and Welfare (MHLW) and the Ministry of Agriculture, Forestry and Fisheries (MAFF).
Only the products that meet the regulatory requirements are passed ahead for distribution and sales in Japan as a final product.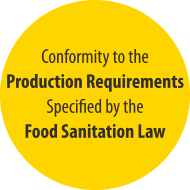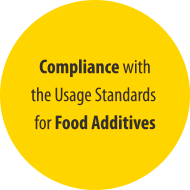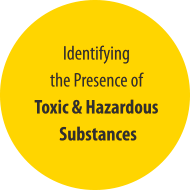 and many other factors
All our products undergo regulatory monitoring and quarantine.
In order to enhance food safety, all our food products are subject to regulatory hygiene monitoring tests for evaluating hygienic and sanitary aspects of food products as well as to animal and plant quarantine checks that are applied to specific food types.
Food Hygiene Inspection
Food hygiene inspection is one of the hygiene monitoring tests to evaluate the hygienic and sanitary aspects of food products, including those listed below:
- Detection of antibiotic residues
- Identifying food additives such as preservatives, colors, etc.
- Compliance with pathogen requirements (detection of pathogenic microbes, coliforms, etc.)
- Detection of mycotoxins, such as aflatoxin
- Identifying the presence of genetically modified foods that have not undergone safety assessments
- Detection of irradiation processing that is prohibited in Japan
- Other harmful factors
Animal Quarantine
Animal quarantine is intended to prevent the incursion of infectious diseases of animal origin. Any type of meat/processed product (such as ham, sausages, etc.) imported to Japan is subject to animal quarantine. To pass the quarantine inspection, a quarantine certificate issued by the government authorities of the exporting country must be obtained.
Plant Quarantine
Plant quarantine is vital to prevent the introduction and spread of plant diseases and pests harmful to agricultural products in Japan (including grains, vegetables, fruits, etc.). To pass the quarantine inspection, a quarantine certificate issued by the government authorities of the exporting country must be obtained.
Our expert team conducts stringent internal quality tests on each product.
To ensure the highest quality and safety for our food products, all our imported products are subject to stringent internal quality tests in accordance with the acceptance criteria that we have established for each individual product.
We select a random sample from each container arriving at a port of entry in Japan, which is used for the microbiological and physical-chemical tests or sensory evaluation.
This approach enables us to provide safe and reliable food products to our customers.
Furthermore, our expert inspection team receives continuous training to develop skills in sensory detection as well as to increase the accuracy of human inspections.
Through these practical trainings, they keep increasing their knowledge and expertise on a daily basis.
Quality Inspection after Arrival at a Port in Japan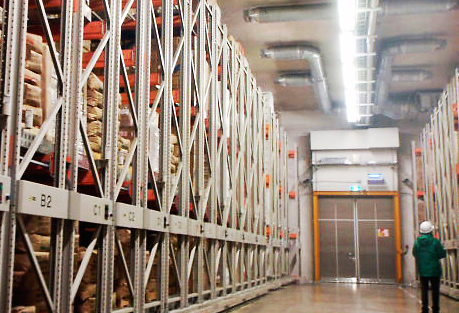 After entering at a port of entry in Japan, all food products packed in active temperature-controlled containers are delivered to a well temperature regulated warehouse for temporary storage. Upon arrival at the warehouse, our expert team undertakes a final quality inspection listed below:
■ Packaging & labelling verification
■ Visual inspection
■ Quantity & weight verification
■ Other quality-related inspections of each individual product
(More than 10 subjects are tested in the warehouse.)
Microbiological & Physical-chemical Tests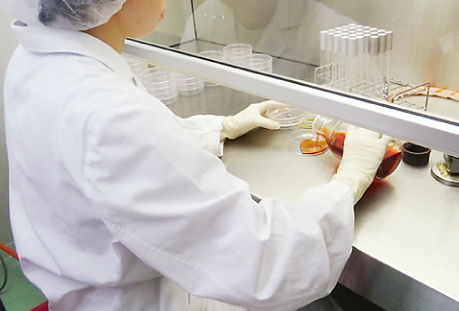 These laboratory tests are conducted to determine if the regulatory requirements, including those to ensure sanitary/hygienic conditions and sensory characteristics (such as sweetness and sourness) of food products are met in accordance with applicable laws and our internal acceptance criteria.
Products selected for sampling are tested with multiple devices to ensure the following features.
The test results are converted into numerical values,
which allows to precisely identify sensory problems such as changes in taste, color, and quality of food products.
■ Microbiological quality (i.e. level of hygienic conditions)
■ Sugar content (i.e. sugar level in food, including canned food)
■ Salt content (i.e. salinity level in food, such as pickled vegetables)
■ Acidity content (i.e. acidity level in food, such as pickled vegetables)
■ pH level (i.e. changes in quality, color, etc. of food products)

Sensory Evaluation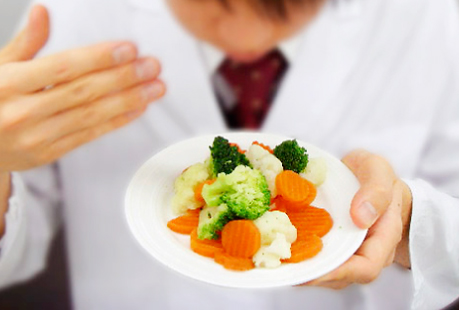 Sensory evaluation is a scientific method to identify sensory properties of food using human senses (such as taste, smell, and sight) to objectively evaluate product attributes such as flavor balance and texture, which cannot be accurately evaluated by mechanical analysis.
When conducting sensory evaluation, we select a random sample of products and our expert inspection team check them against the assessment criteria.
In order to avoid bias due to individual taste preferences and different physical conditions, a multiple number of expert tasters is arranged for sensory evaluation, which leads to produce consistent results on sensory characteristics.