Product Review
We value continuous improvement of our products with reference to customer's feedback and
through the use of statistical data accumulated from product reviews.
We actively listen to our customers.
The comments and reviews from the customers who purchased our products give us a great insight and opportunity to improve our product quality.
With the help of the feedback obtained directly from our customers, we constantly review our products to improve the quality of outgoing products as well as to develop further innovative products.
Through these initiatives, we continue to provide safe and reliable products that can satisfy needs of our valuable customers.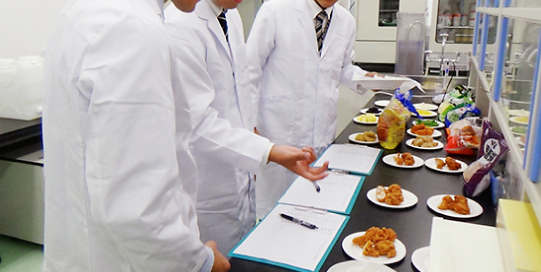 We constantly review our products.
In order to produce safer and more reliable products, we collect all relevant data about an individual product, even after launching the product in the market, so that we can identify ways to improve our products.
Once any potential issue is identified, we immediately give feedback to our production plants and suppliers in order to collect and share relevant information and determine and execute appropriate corrective actions.
These constant product reviews allow us to maintain high quality products and develop new innovative products.